Hotel Info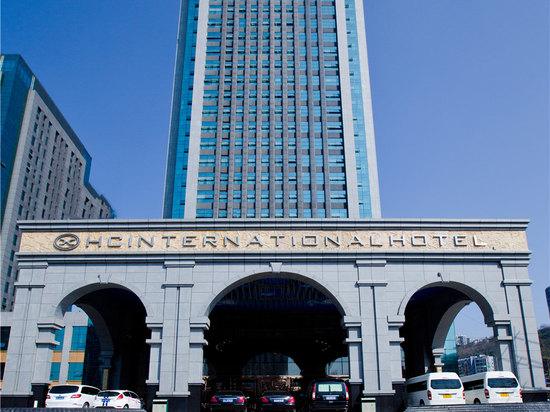 Huachen International Hotel Chongqing
is located in the Airport New City of Liangjiang New District. It is a high-end foreign-related hotel integrating accommodation, business, catering, leisure and entertainment. It is close to financial and trade, aviation logistics, convention and exhibition technology, automotive IT and cultural administration center, Jiangbei International Airport, Yubei District Stadium, Airport New Town Plaza, Huachen Fortune Plaza, Guanyinyan, Bijin Park and Bayu Folk Cultural Village. It has become the fashion frontier and trend vane of Airport New City!
The hotel is very convenient to Jiangbei International Airport, Yuelai International Exhibition Center, Longtousi North Railway Station and North Bus Station, Guanyinqiao CBD, and Chaotianmen Wharf.
More than 300 intelligent guest rooms are divided into Chinese, European and Southeast Asian styles. The rooms have a minibar, mineral water, wireless WIF and more. At the same time, there are multiple restaurants and private rooms, Chinese / Western restaurants, Japanese and Korean restaurants, Liangjianghui International Ballroom, 6 meeting rooms with different specifications, 50-meter standard swimming pool, gym, SPA, KTV and 900 parking spaces. High-quality services and intelligent technology provide you with a personalized and humanized staying experience.