Hotel Info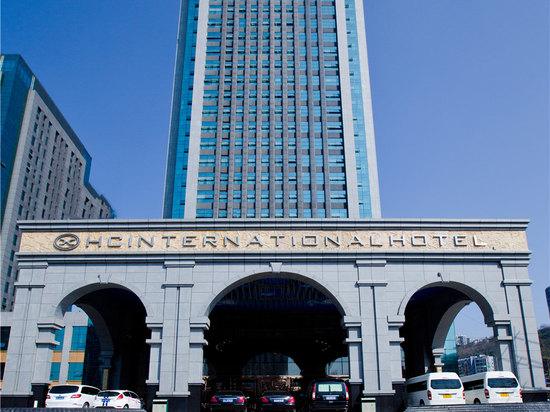 The
Huachen International Hotel
(Huachen Guoji Dajiudian) is located about a 22-minute drive from Chongqing Jiangbei International Airport and is also convenient to Chongqing International Expo Center.
Guests can dine on Chinese, Western and Japanese dishes at the on-site restaurants.
With a business center, meeting rooms and a banquet hall able to accommodate up to 1, 000 people, this hotel provides ample space for holding conferences, weddings, banquets or other events. This Chongqing hotel offers parking on-site as well as free Wi-Fi access in public areas.
After a day of travel in Chongqing, guests can pay a visit to the coffee shop or take a dip in the pool. Those with a workout regime to uphold can maintain it at the gym.